2019 CLAANZ Annual Public Lecture








Faith, hope, and charity – religion as a
public benefit in modern Australia


Presented by

the Hon Justice Sarah Derrington
This year the CLAANZ annual public lecture was delivered by the Hon Justice Sarah Derrington, the President of the Australian Law Reform Commission. The lecture was held on

Thursday 28 November at 5pm

at Melbourne Law School. The Australian Law Reform Commission has published Justice Derrington's paper, with a copy available
here
.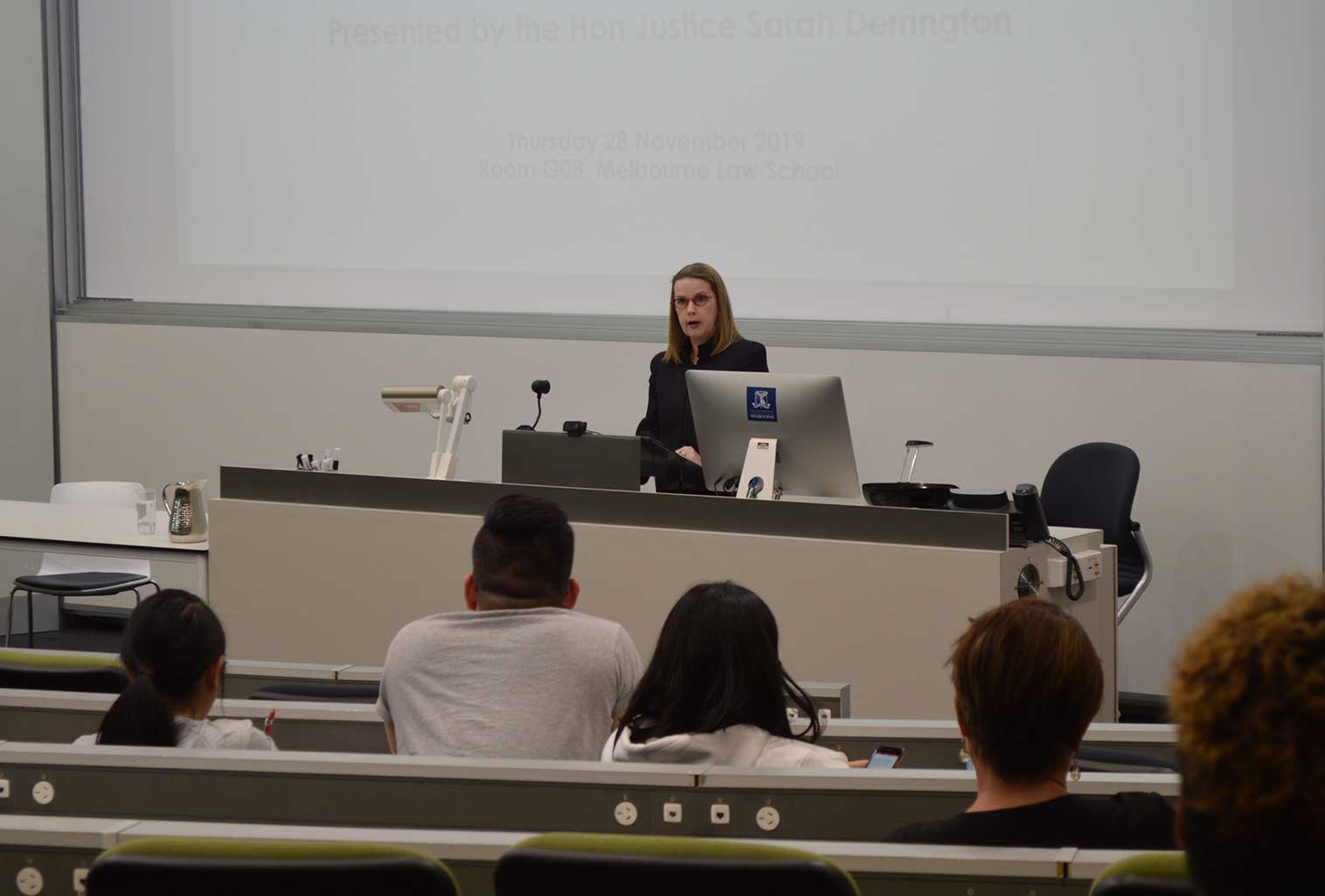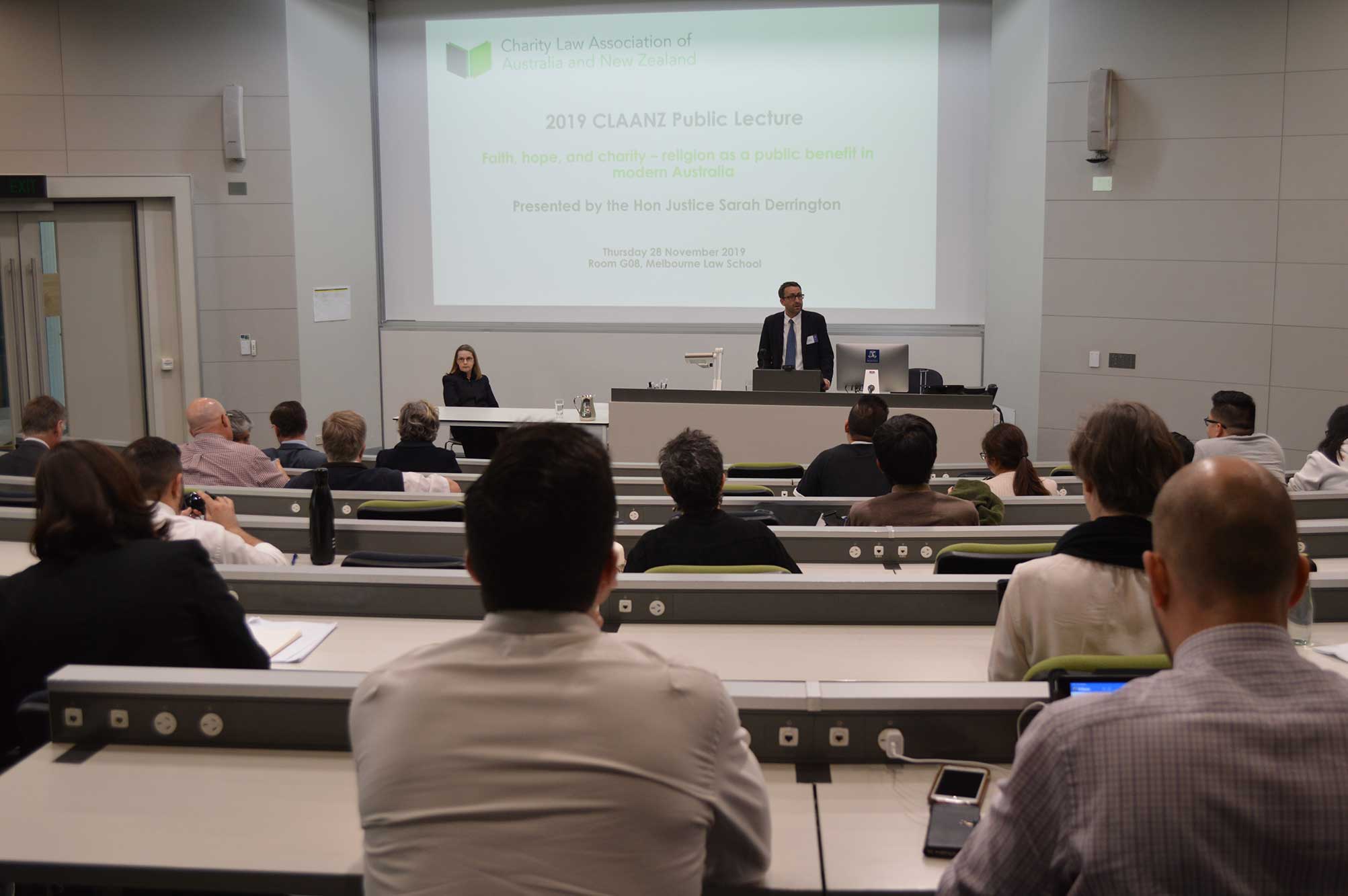 About the speaker




Justice Sarah Derringt

on

Prior to her appointment to the Federal Court, Justice Derrington was the Dean of Law at the University of Queensland and a barrister specialised in maritime and shipping law, general commercial law and arbitration. With James M Turner QC of the English Bar, she co-authored The Law and Practice of Admiralty Matters, now in its second edition (OUP, 2016).

Justice Derrington is a Past President of the Maritime Law Association of Australia and New Zealand (MLAANZ) and continues to represent Australia and New Zealand in various international working groups of the Comité Maritime International (CMI), of which she was appointed a Titular Member in 2016. Between 2012 and 2017, she served on the board of the Australian Maritime Safety Authority (AMSA). She has been a member of the Admiralty Rules Committee since 2006 and continues to serve on the Councils of the Australian Maritime College (AMC) and the Australian National Maritime Museum (ANMM). She was elected a Fellow of the Academy of Law in 2009 and of the Nautical Institute in 2013.